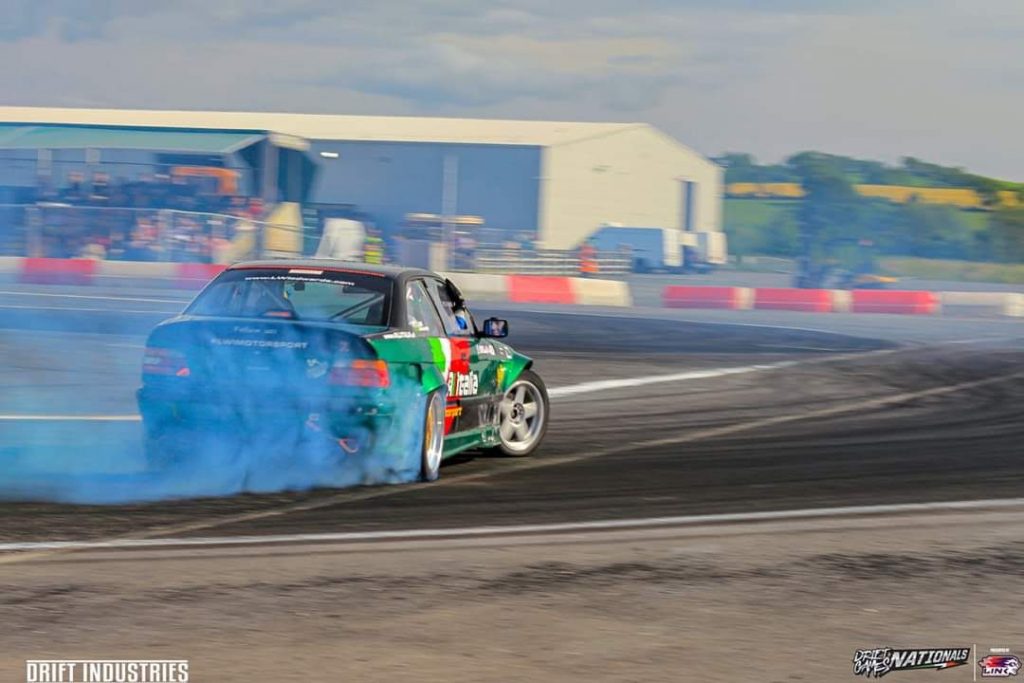 The Emerald Isle beckons Lwi Edwards for the final round of the Drift Games National Championship this coming weekend at purpose made circuit in Punchestown, Ireland
Currently sitting in 8th position in a championship mixed with Pro and Pro-Am drivers is an amazing feat for the youngsters first ever season in competition, while making it to the podium is impossible due to the huge lead that fellow UK driver Luke Barker is fighting with Harry Kerr, it is still possible to climb a few places still with a good result this weekend.
The BMW M3 has been repaired after a few wall taps in BDC at Birmingham, checked over and give a bill of good health by Allitalia Wrexham. Then heading off across the water once again with the support of Irish Ferries ready for open practice on Friday morning.
Team support has increased for this last round with 'Team Manager' Damien Gough and the legend Pro Drifter Julie Robinson on hand to offer advice to young Lwi as well as the usual mechanical support from Chief Mechanic Dan 'mad' Madden and of course, myself, Howard, who has the task pulling it all together.
Its going to be challenging weekend once again against the higher HP cars but with Lwi showing his ability to drive a precise lead line and almost perfect qualifying line which the judges expect, the chance to finish well is always available with the lower power of the M3 engine.
2020 will see another step up competition car build to compete with the top drivers, and hopefully this will be in the Pro class .