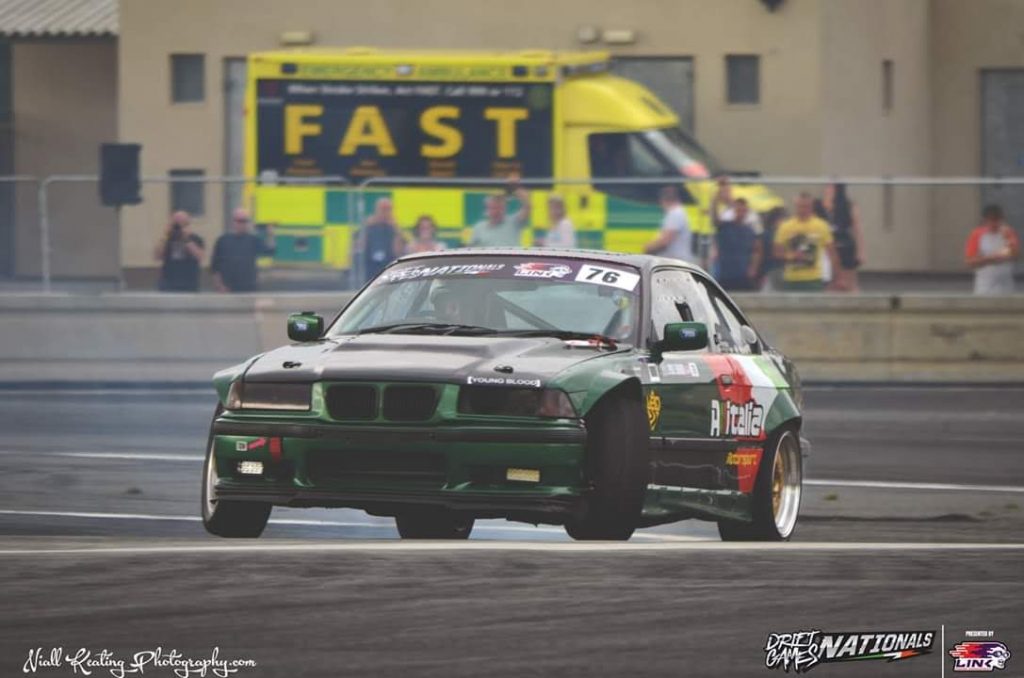 The final round of the amazing Drift Games National championship took place in Punchestown, Ireland. This horse racing venue was transformed into a purpose made drift venue and incorporated a large classic and modified car show. The Nationals competed on the Saturday and the Extreme class on Sunday, so it was a jam packed weekend for petrol heads.
A few minor repairs to battle scars on the M3 from the previous round of the British Drift Championship carried out by Allitalia Wrexham and comprehensive mechanical check , the Team made its way for the last time across the water from the base in North Wales to the Emerald Isle with the support of Irish Ferries in time for practice day on the Friday.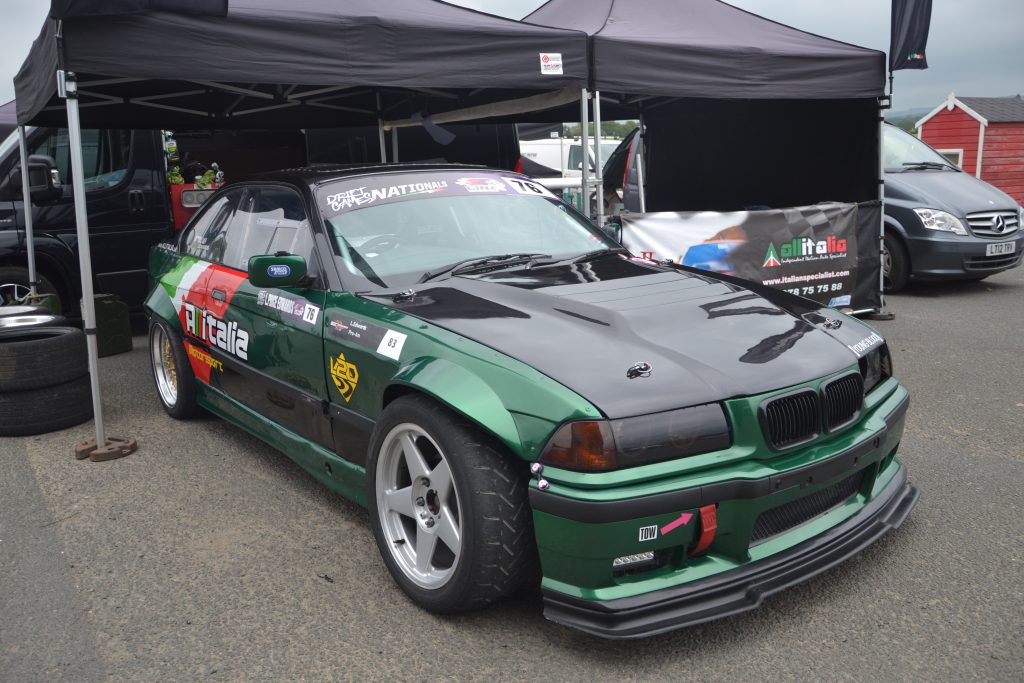 Young Blood, Lwi Edwards, was sitting in 8th position overall in the championship, so needed to have a good finish at this last round to make his way up the leaderboard. Practice on Friday was invaluable for Lwi to familiarise himself with the purpose built track, a very technical layout with more inner clipping points than previously which created a tight circuit. The weather was warm and dry and we did wonder if it would be more suited for the higher horsepower cars, but this was not the case, and once again, the control tyres that are used helped to level the field a bit.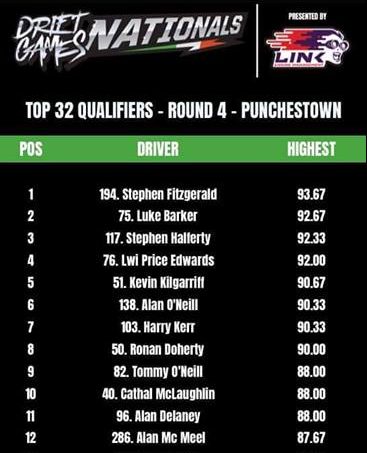 Qualifying : After a short practice session on Saturday morning, Lwi processed his usual qualifying line into his computer type memory and finished the session early to relax. As Lwi was sitting high up in championship, he was one of the last to run and had the pleasure in watching the majority of the field of 70 drivers rack up some high qualifying scores in the 80's. To get into the top 32, a score of at least 78 was needed, but nobody had broke into the 90's.. until Lwi went out. He drove clean qualifying line that the judges had specified, and scored a 91 on first run, putting him in 1st position. But Lwi is never content and was still determined to improve on second run, putting in score of 92. Normally this would have been enough to stay at top, but the level of drivers still knocked him down to 4th place which was still a great result. The minimum score to break into top 32 was 79 points, so it was an indication that all the battles were going to be hard.
https://photos.app.goo.gl/d5PyKpUVwBeE7eJE8
Top 32 Battle: Lwi first battle was against Trevor Healy in a Nissan Skyline, which was a little easy due to Healy unfortunately spinning out on his chase of Lwi, this gave Lwi a 10-0 advantage, so he didnt have to push on the chase run and won the battle without too much drama.
https://photos.app.goo.gl/15eYz6rARUNqRhv17
Top 16 Battle: After having a long wait due to the circuit having to be cleaned after a major oil spill, Lwi was to run against Justin Murphy in an identical spec M3 as Lwi, another skilled driver who had beaten Lwi in previous battle at Watergrass Hill after a OMT. Both drivers Lwi and Justin ran a clean line and it was a close call but Lwi took the win as he was judged as having a tidier chase line that Justin.
https://photos.app.goo.gl/kJBDk3mMw7s82qPC9
Great 8 Battle: And this was going to be a tall order, Lwi against Alan Mc Meel in a very light, big horsepower AE86, approx twice HP and half weight of the M3, and he could pedal well . Lwi lead run was perfect as always, and allowed McMeel to sit on his door, but Lwi knew he would be left behind on his chase, so pushed as hard as possible to keep close and had to cut track to keep proximity. The judges marked Lwi down for this and the better car won the battle. Lwi was out-carred again in the Great 8 and McMeel took the win.
https://photos.app.goo.gl/TFFyrpQNCLbFJtey5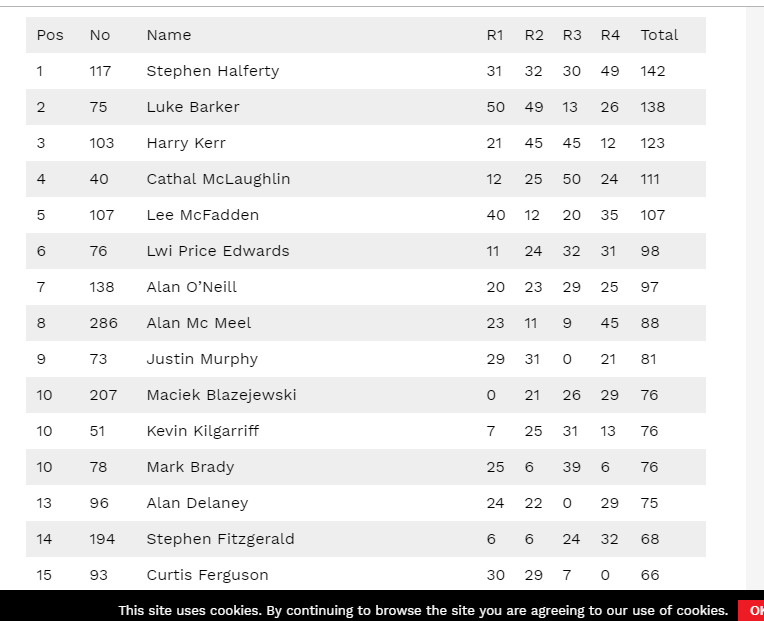 The final championship points moved Lwi up to 6th Position overall and he was honoured receive the accolade of the Drift Games Future Talent award for 2019, an incredible achievement for his first season in competition against a field of talented drivers from Ireland and few from the UK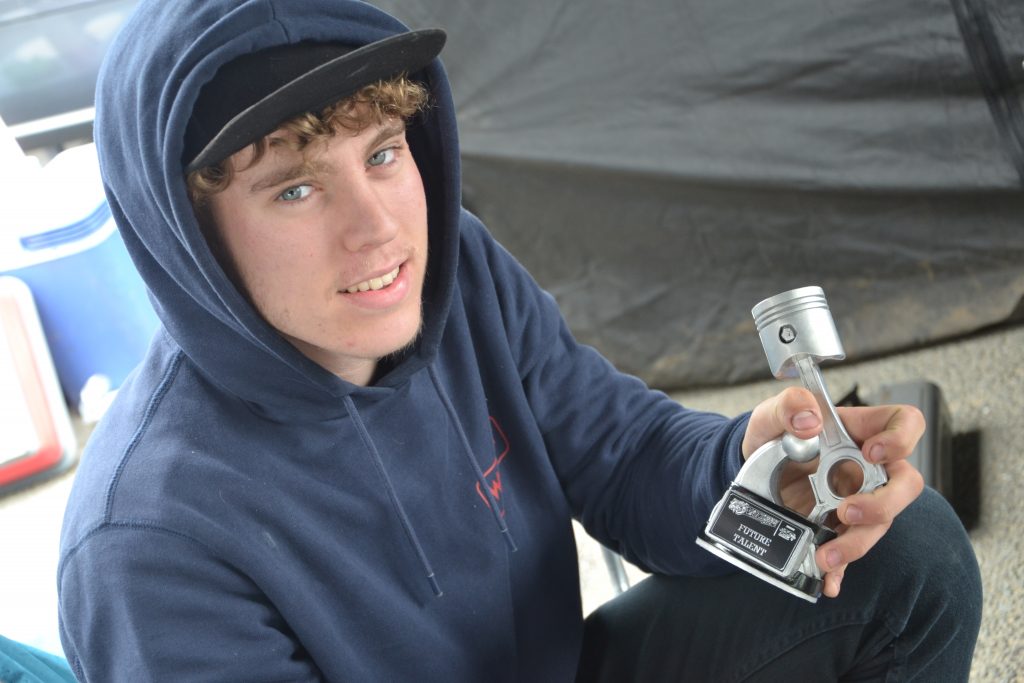 Next round will see us at Three Sisters for British Drift Championship on 14th September where Lwi will be battling to keep his lead of the Pro Am Championship.
All the In Car footage from qualifying and battles below on playlist showing the smooth precise driving style of young Lwi Edwards
Thanks again for the people who support us: Allitalia Wrexham, Learn2drift, Irish Ferries, and the Team, Howard Edwards, Danny Madden, Damien Gough and Julie Robinson, they all help make this happen