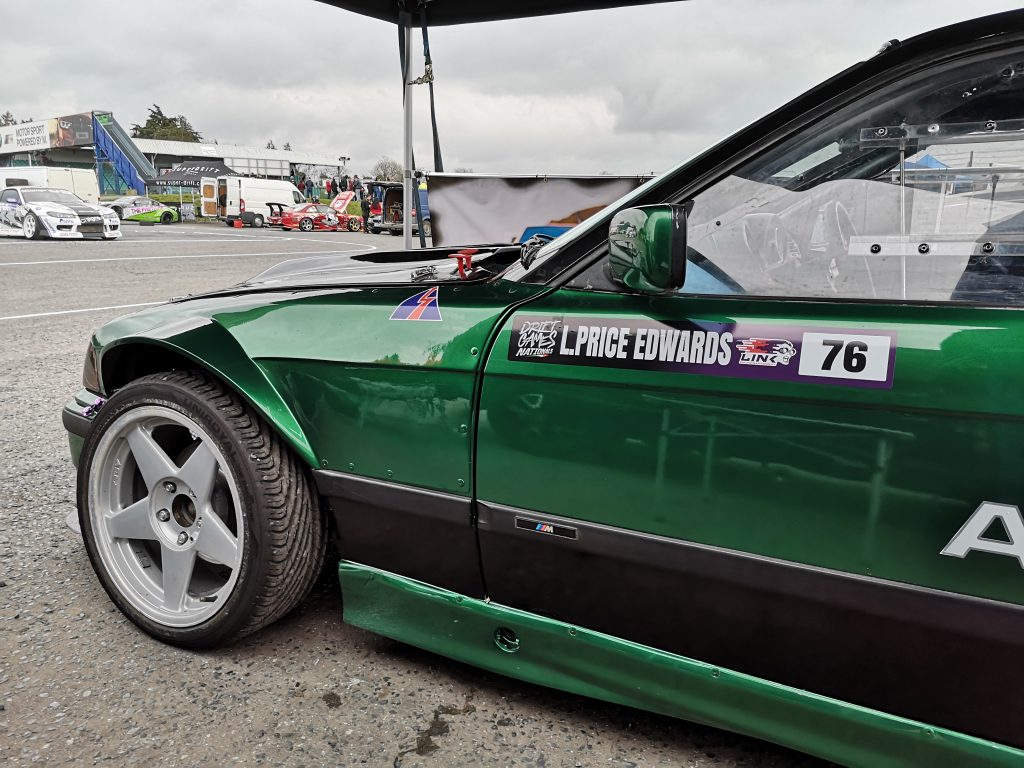 It was never going to be easy with the class of drivers in the championship but Lwi pulled out all the stops with his smooth precise driving style to qualify 1st in the first session and finally finished an impressive 6th overall out of 75 drivers after the second session. This meant Lwi had officially made it into top 32 and ready for battles
Things went a little pear shaped during his first battle, carrying a little too much speed into the first corner he stepped off the track causing the chase car to follow therefore getting penalised, his chase run was clean but the damage was done and he lost the battle. It was the first time all weekend that Lwi made a mistake and he paid the price.
But a lot of positives to take away from the weekend, an incredible result considering Lwi is still just 17, has only been Drifting for around 12 months in a car that he has only driven twice before arriving at Mondello in a championship that has a mix of experienced pro and Pro-Am drivers.
The car prepared by Allitalia Ltd ran faultlessly all weekend and the service crew was on point.
The Drift Games championship is new for 2019, very slick and professional and fast turning out to be the best drift championships to be a part of. The opportunity to compete against top class drivers in this environment is invaluable at his age and we are confident Lwi will shine during the season.
Next stop will be Teeside this coming weekend where Lwi now has opportunity to qualify for British Drift Championship as well!
Watch this space