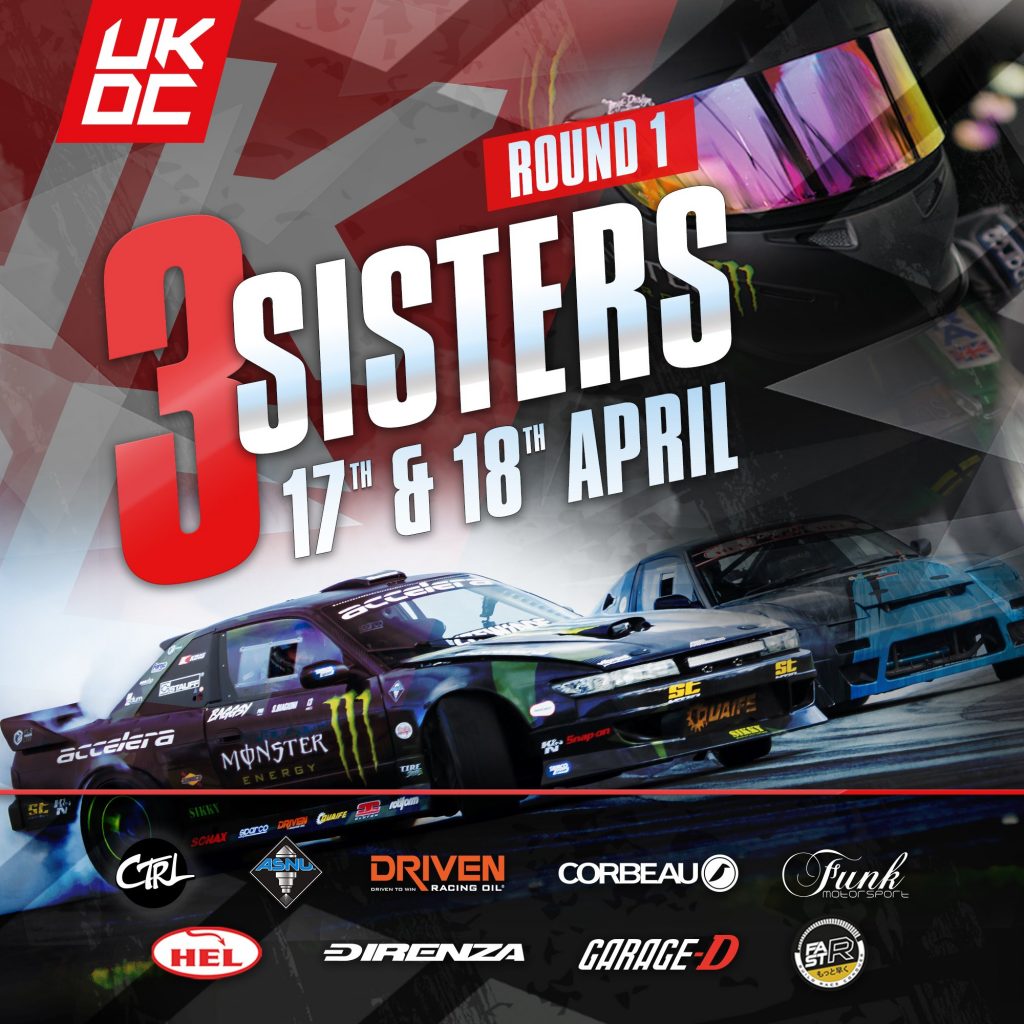 The first round of this brand new championship was to be held at the awesome Three Sisters Circuit, a venue that Lwi always performs well and has a good results
The BMW E36 LSV8 was given a thorough overhaul after the winter season by Allitalia Ltd with fresh oils supplied by Driven Oils and Sunoco Fuels but the main setup remains the same as 2020 apart from a few suspension tweeks to improve rear grip. Then the short journey to one of our closest venues on the calender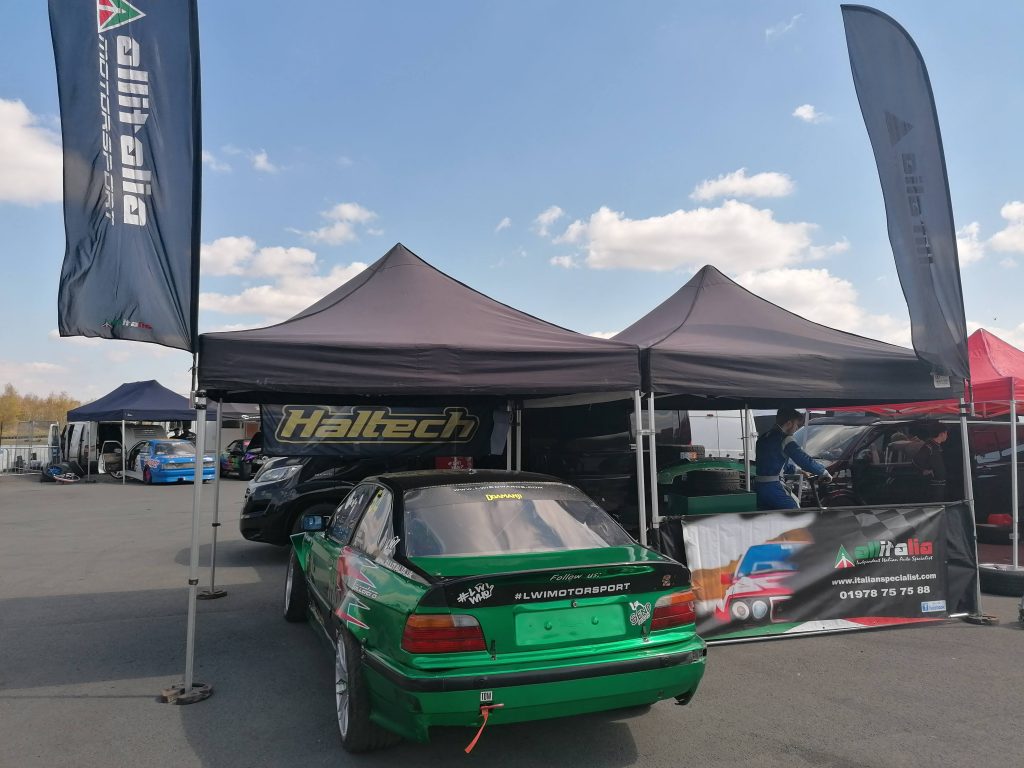 All set up at the Three Sisters Circuit ready for practice day and the weather was good. Friday was a full day of open practice before a day of rest on Saturday and the main Pro competition day on Sunday. The car ran faultlessly all day and apart from a collision with Fitzgerald when he span in front of Lwi, resulting in a damaged door, the car survived pretty well
Sunday was Pro Race day and after a morning practice and small setting up of suspension, the car was refilled with Sunoco Fuel, fitted with some new Accelera Tyres fitted to the 1Form Alloy Wheels ready for qualifying time.
Two qualifying runs and Lwi didnt disappoint, the first run was clean and a safe tidy run to give him 74 points, but Lwi turned up the screws on the second run, pushing out to the clipping points and running the line close to the edge, this gave him 85 points and third place qualifying place behind Luke Barker and Duane Mckeever. Pretty happy with the result!
So on to the battles
Top 32 Battle: Lwi Vs Marcus Clare
Lwi's first battle was with Marcus Clare who unfortunately span on his lead run narrowly missing Lwi in the process. However it gave Lwi the chance to do his now trademark Lunar bend wave.
Top 16 Battle : Lwi Vs Rob Black
This wasnt going to be an easy battle, Rob Black had come through from the Pro2 grid the day before and was on form, making his way to the Pro top 16. However, Lwi just put the perfect lead line as always and let the chase car make the mistakes, the extra grip we have dialled into the BMW starting to show around Lunar bend. Although Rob Black put a nice lead as well, the advantage was Lwi but a good battle for sure.
Great 8 Battle : Lwi vs Steve 'Baggsy' Biagione
Things were going to get hard now against the extremely experienced Baggsy who was also out to win the championship. Lwi putting on another perfect lead and gaining a little at the start, but Baggsy soon closed up the gap to finish the run. Lwi's chase run was close and clean but he lost by a small margin. So close it split the judges in their decision after a good few minutes of deliberation . It would have been nice to go one more time but we were happy the judges decision and the result
Final Result:
A great start to the season, a solid finish and Lwi is currently sitting in 5th place overall in the Pro Class of the new UK Drift Championship.
Hard Charger Award
Surprise of the day was to be awarded the Hard Charger Award for the weekend !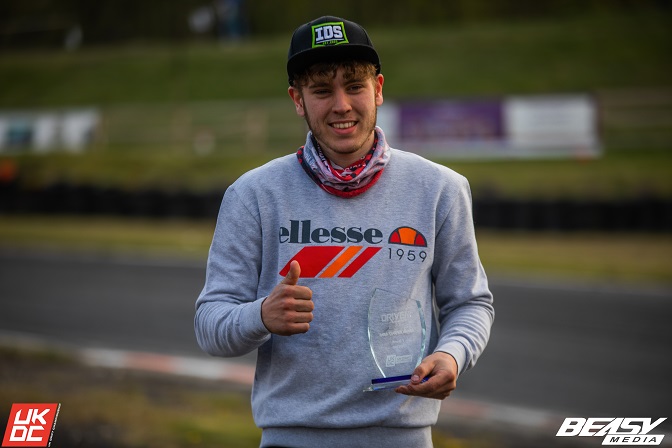 Huge thanks to our Partners this year that help make this journey happen, Learn2Drift, Haltech, 1Form Wheels, Tirestreets UK, Accelera Tyres, Sunoco Fuels, Driven Oils, Beazy Media and our Family who contribute so much. It is going to be a busy year!
If you would like to get involved with our team or could offer support we would be glad to hear from you, drifting is a great platform to promote your company or brand even in these difficult times, drop us a line at support@lwiedwards.com
You can check out the YouTube channel below for more InCar footage from the weekend