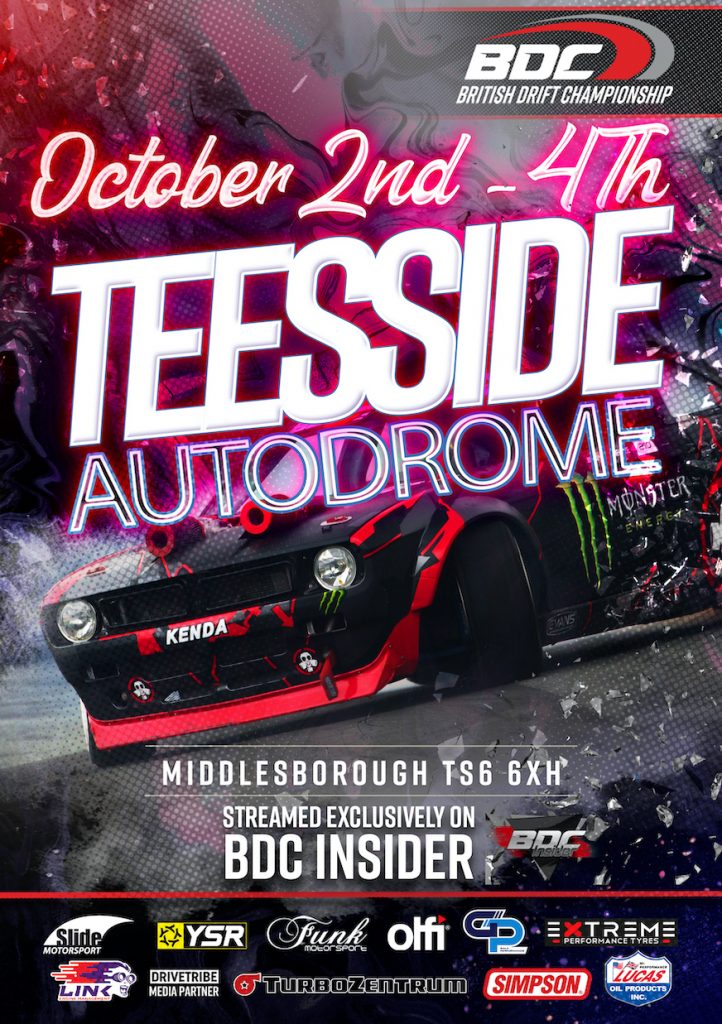 Round 3 of the British Drift Championship took place at Teeside Autodrome, an awesome venue for drifting which Lwi had experience of in 2019, but this year saw a completely new layout never tried before which turned out to be challenging for all the drivers but rewarding when the line was mastered.
With Covid restrictions in mind the event was being carefully organised with social distancing rules in place and limited spectators so extra precautions had to be taken into account in preparation such as face masks and anti bacterial sprays as well as the normal event equipment and spares supplied by main sponsor Allitalia Ltd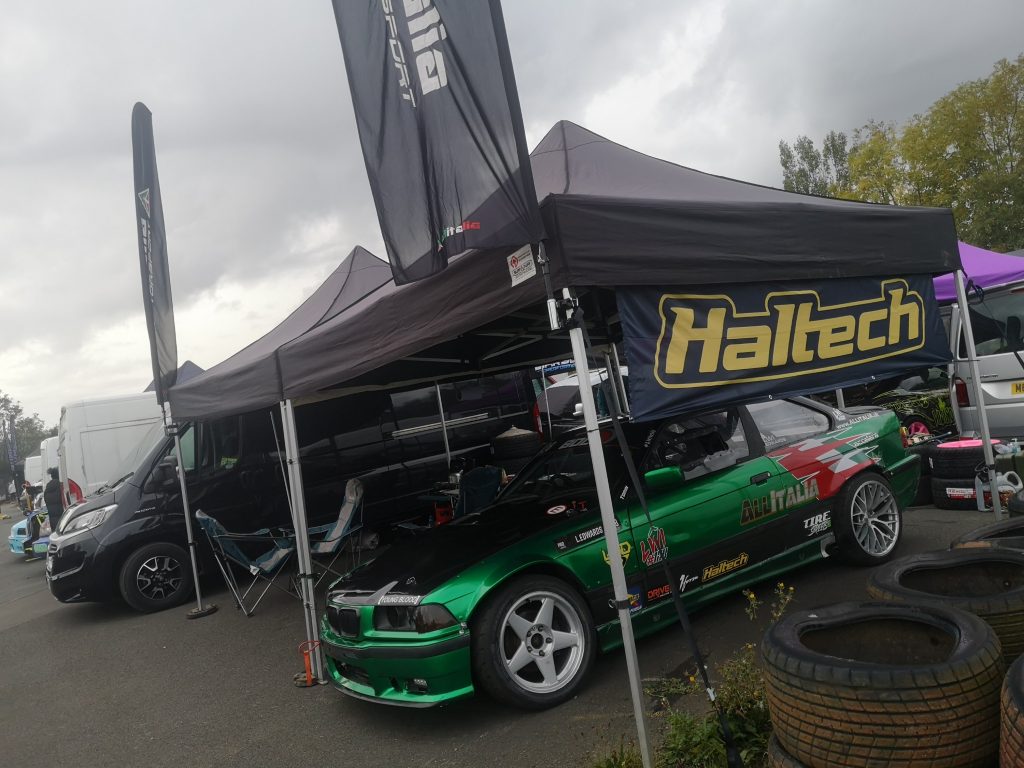 Friday was practice day for all classes, weather was dry and mild so Lwi spent some time familiarising himself with the new layout, getting to grips with the track conditions and playing with a few setting on the BMW. It was apparent that the layout was going to be fast and technical but initial practice is all about finding the line, speed comes later.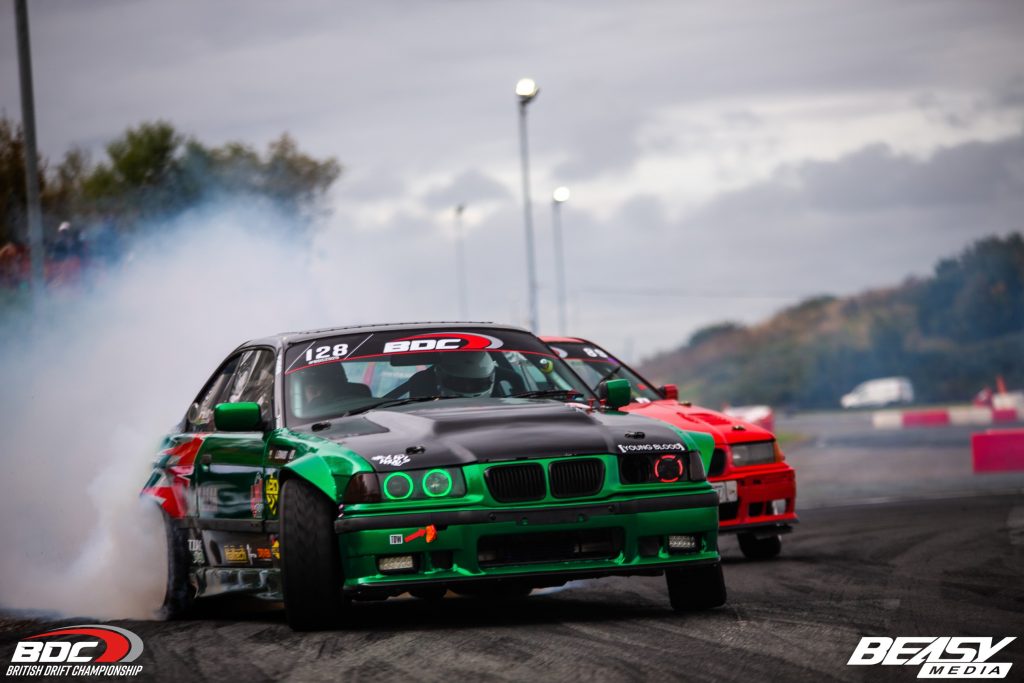 Saturday was the Pro 2 day and the heavens opened, torrential rain for majority of the day made it interesting for the drivers to say the least. It also gave Lwi to get a short practice in the wet conditions inbetween the Pro 2 competition.
Sunday and Pro day. The weather sorted itself out with the track drying quickly so a few hours of practice before Lwi had to get his game face on. He started to dial in the line with some speed needed to push put to the clips. Running the softer Tirestreets UK supplied Accelera 651 sport Extra on the 18 inch 1 form wheels to gain extra grip was a must plus dialling a bit more mechanical grip into the suspension in anticipation that the pro class was going to be on fire this weekend. So on to qualifying!
Qualifying: Run 1 : And things didn't go to plan, Lwi started with a nice line but pushed a little to hard, always trying to get that perfect score but the grip level was a bit sketchy in places and he span… we could count on one hand the amount of times Lwi had span in his career but he span all the same giving him a big zero for his first run.
Qualifying : Run 2 : And for the first time ever this was to be a safe one, usually Lwi will push harder on the second run to improve score, but no chances could be taken so he decided to push 80% for safety. A nice clean run with a decent score of 85 just put him out of the top 8 qualifiers which go through to top 16, so he would have to battle from top 24
Top 24 Battle : The first battle was to be against Nathan Chivers in his 700 hp Nissan, Lwi put down the almost perfect lead to follow and managed to put a good chase to win the battle. So Lwi advanced to the top 16
Top 16 Battle: And this was going to get hard, Lwi now had Oliver Silcock in another very quick Nissan, equal 5th in the champonship and he had battled him earlier in the year so knew what a worthy opponent he was. Lwi put down a very clean lead line as usual and pushed hard on his chase. It as a close decision which we though should be one more time to decide but Ollie took the win. So Lwi was out of competition.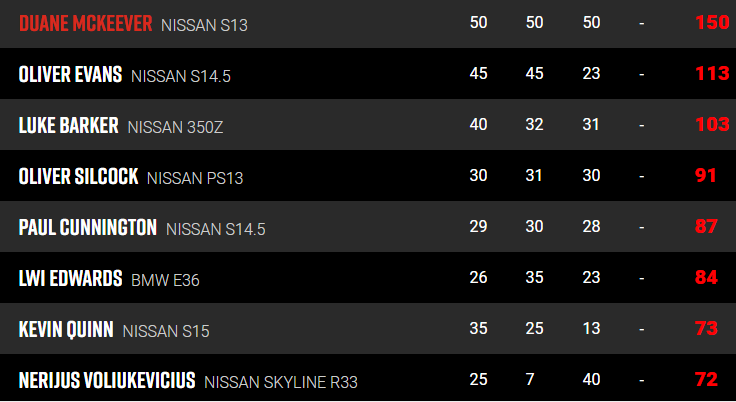 All in all a good weekend, the car ran faultless, and Lwi has only dropped a few points on the leaderboard to 6th place overall, still an amazing achievement for his first year in the top Pro class surrounded by some big names in drifting.
Follow the link below for more images on online album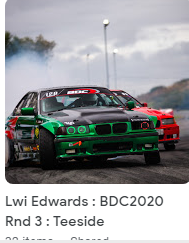 https://photos.app.goo.gl/LWhSBqRPtbzevWZj8
We would like to thank all the sponsors who help us on this journey, Haltech, Tirestreets UK, Accelera Tyres, Learn2drift, Sunoco fuels, Driven oils, 1form Wheels