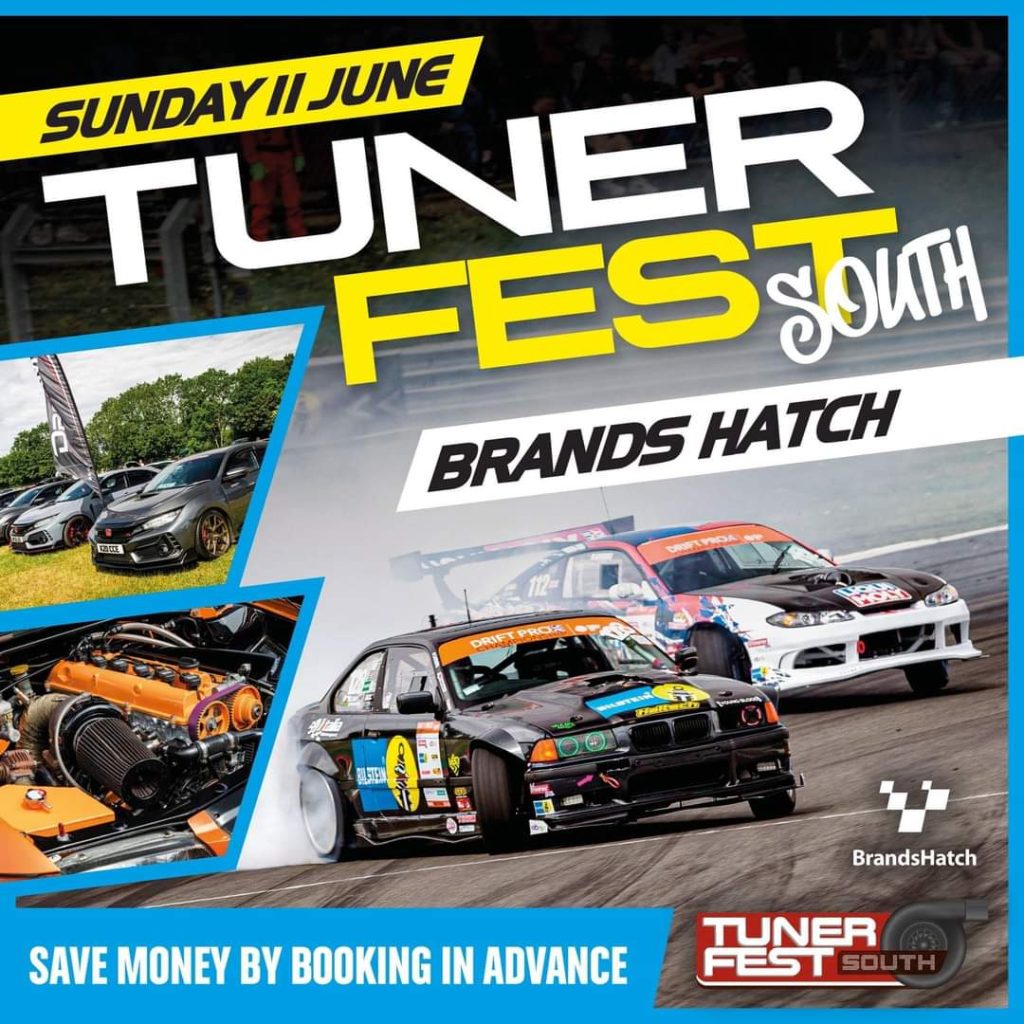 Round 3 : With temperatures in the high 20's it was going to be a hard event on the car and tyres, 100+ mph entries, not to mention the temperatures in the 40's in the car that Lwi had to contend with.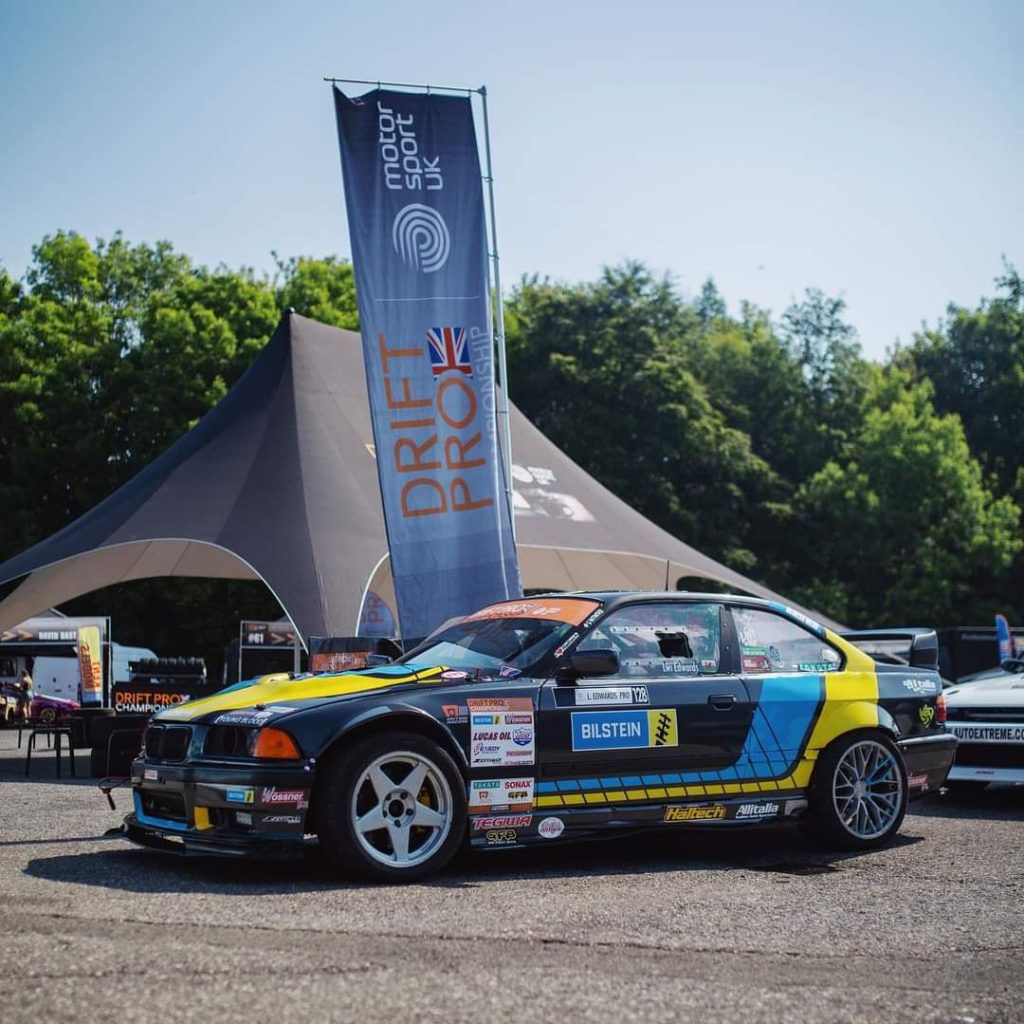 After a practice session it was time to qualify. Putting in a safe run first to test the grip, Lwi then pushed the boundaries a little to qualify P3.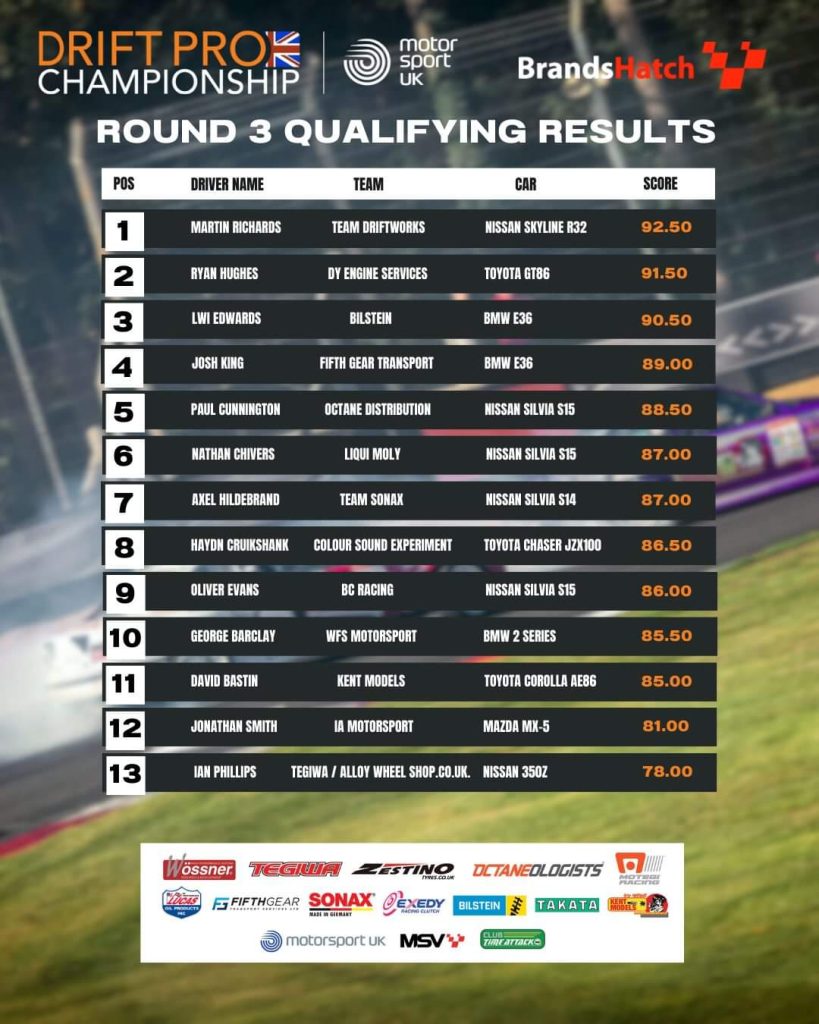 Top16 battle was with Matt Roberts, a fellow Welshman, BMW E36 driver and a newcomer to the Championship. He put up a good attempt but made a mistake that took him into the gravel trap, Lwi took the win easily.
Top 8 battle was against Dave Bastin in his amazing Nissan AE86 who was pushing hard as always. A small mistake on Lwi's lead meant Dave took the win. So our day was over.
Round 4 : Another hot day and all the drivers had upped their game after having the practice the day before.
Qualifying was close, with a lot of drivers scoring in high 80's and Lwi pulled out the stops to qualify P2, only to be beaten by Josh King who was on a mission.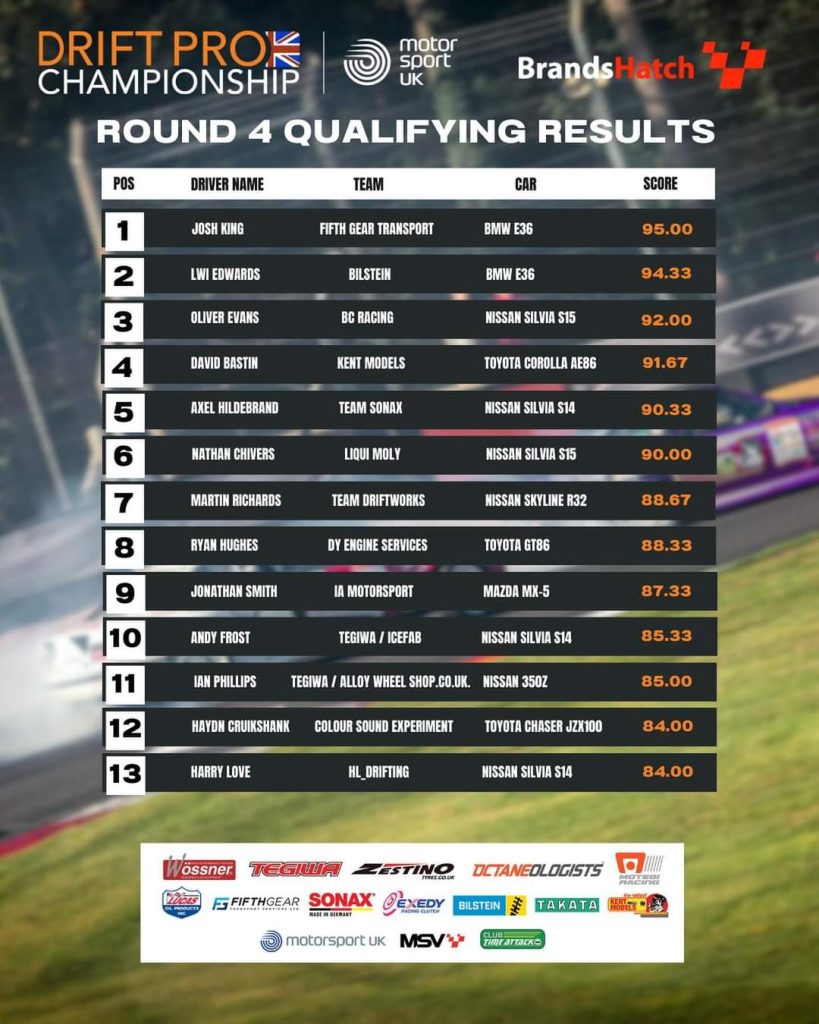 Top 16 battle and unfortunately for Matt Roberts, he had Lwi again, Matt had improved a lot since previous day but Lwi took the win easily.
Top 8 battle and it was against the hugely experienced Martin Richards again, Lwi has battled him quite a few times in the Championship in the past with success but this weekend Martin was looking determined to win. Lwi had to push the limits to the max to take the win. So much so that Lwi won a prize for the "best chase of the day"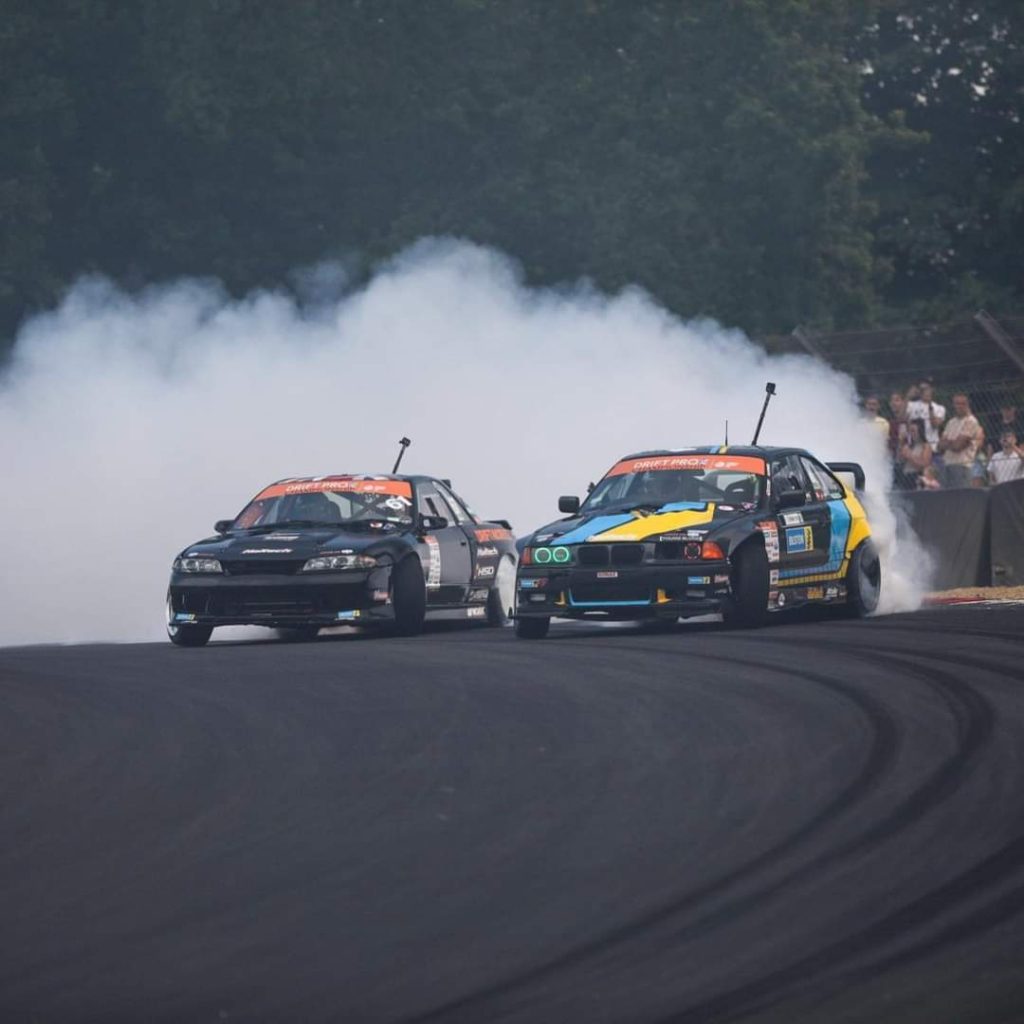 Final 4 battle was against another hugely talented driver Ollie Evans so Lwi had to turn the screw up again to stand a chance and took the win again in style.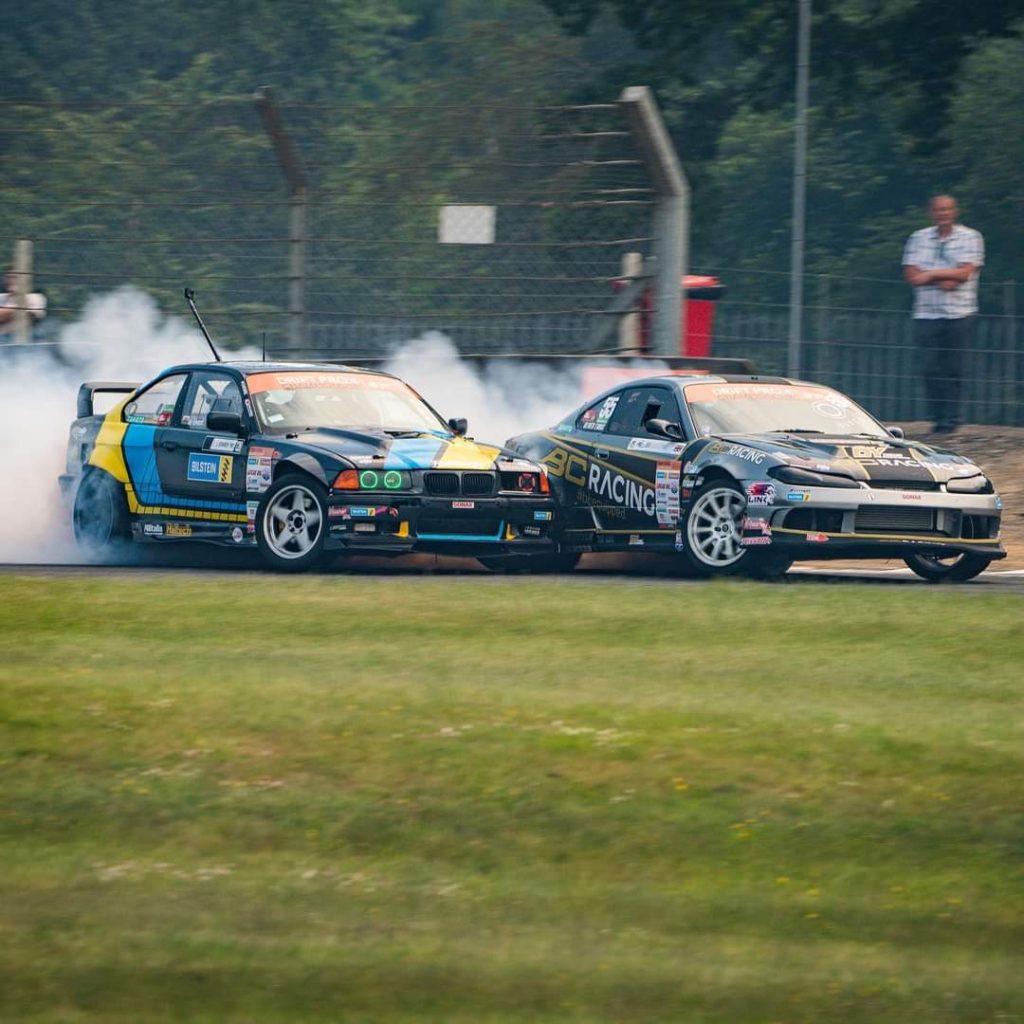 Podium battle was against Axel Hildebrand who had been on form all day, luckily Lwi had the legs on him so took the win.
Round 4 Lwi finished on the podium in P1, the second win already this year so far and hopefully one of many. The level of driving in this championship is on a different scale this year so there is a challenge ahead.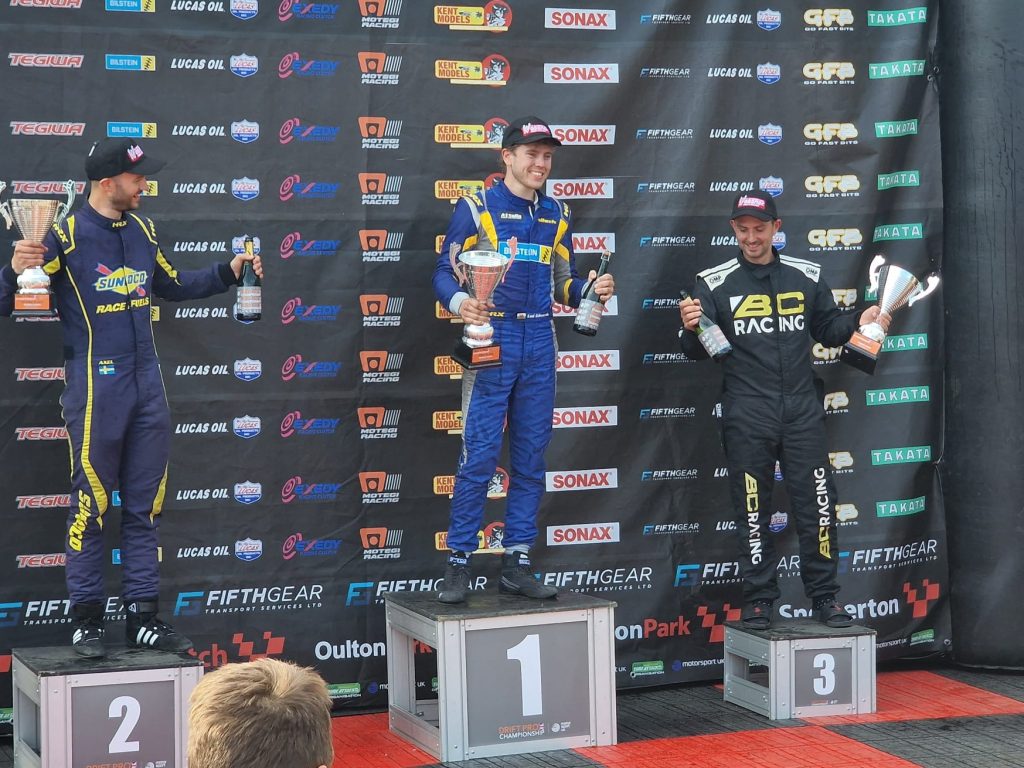 Huge thank you to our partners who help make this happen. Bilstein, Haltech, Allitalia, TPW Engineering, Billy's Speed shop, Learn2Drift and all the crew that keep the cogs turning over the weekend Dan, Jules, Damo, Howard as well as Kaylee, Mason and Alayla.
Check our the In Car footage below on our YouTube channel below 👇👇