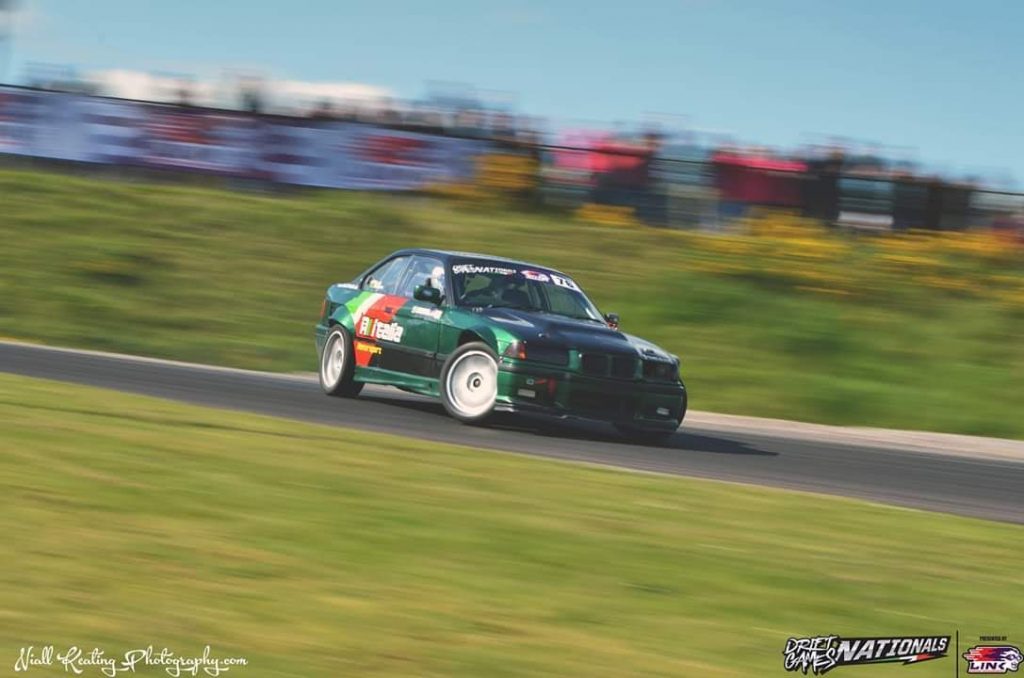 Another trip across the water from our base in North Wales with the help of Irish Ferries for Lwi and the M3 Powered E36 Coupe for round 2 of the Drift Games National championships at Kartworld, Watergrasshill, Cork
The Saturday was a practice day and the chance to get familiar with the circuit and the first time using the Westlake control tyre, based on a standard road tyre , it is designed to level the playing field and benefit lower horsepower cars.
The layout of the track was very technical, a lot of elevation and the Drift Games team had spent some time designing a very tight and challenging layout to test the abilities of the 75 drivers. This certainly made for entertaining battles later in weekend.
Sunday : Raceday
Sunday starts with briefing from the Drift Games team and help and advice on how the layout should be driven to gain maximum points. With an hour and half practice in the morning it gave Lwi a final chance to hone his line and get the feel of the circuit until he snapped a driveshaft, luckily this was in practice and changed by team mechanic, Dan, in a few minutes. then it was straight into qualifying mode.
Qualifying for the top 32 places and Lwi was his usual technical, precise self, where much more experienced drivers struggled with the tight layout, he nailed his first run to score 85 points. The judges commenting on his technical lines. Second run couldnt better his previous score and by end of the session Lwi was seeded in 10th place . Once again the level of driving to get into the top 32 was incredible, with the lowest score of 74 up to 92 shows the level of the competition, one small error and you drop out of qualifying.

To the Battles. The Top 32 started with Mark Brady in Nissan Skyline, a close battle which Lwi won and progressed to top 16.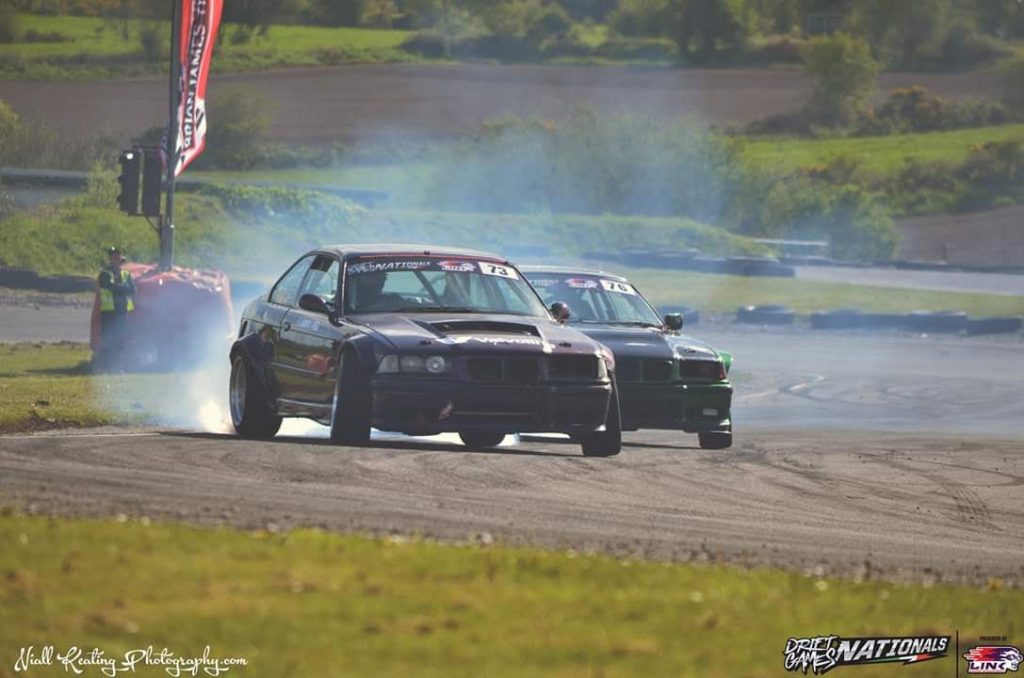 Top 16, was a hard battle, pitched against another very experienced driver Justin Murphy in similar spec M3 Powered E36 BMW, it was going to be a close run. Both drivers made small errors which made it difficult to judge and resulted in a 'one more time' run call. Both Lwi and Justin once again did clean lead and chase run and after a very long deliberation by the judges, Lwi was knocked out of the top 16 by a very small margin of errors. Check out the footage from YouTube playlist below
Great result for Lwi Edwards, more points on the Drift Games championship leaderboard sees him currently in 13th position overall.
Big thanks to everyone who helps Lwi to achieve these results in the two premier drift championships. Next challenge will see us in Driftland Scotland for round 2 of the British Drift Championship on 25th May 2019 . Currently in 5th position overall and looking for a good result. See you there!