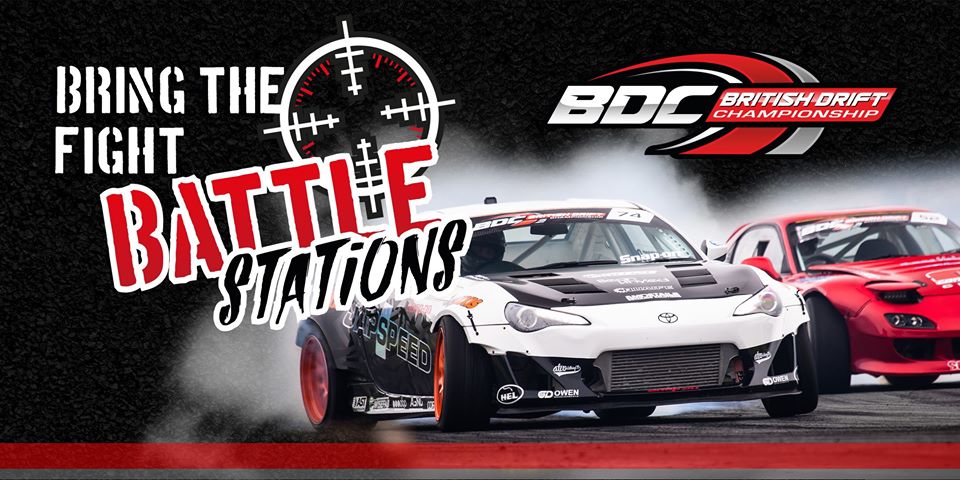 Our trip West last weekend saw young Lwi Edwards competing in the first round of the Drift Games National Championships in Mondello Park in Ireland, the most premier championship in Ireland against a field of top class drivers, qualifying 6th out of 75 drivers and finishing 19th on final leaderboard.
7 days later, we load up again and head to the Far East of the UK (well actually North East from our base in Wrexham) to compete in the British Drift Championship round 1 at Teeside Autodrome, with an opportunity to qualify and gain a Pro-Am license for the season.
The BDC is the topflite drift championship in the UK and the opportunity to compete at this level shows the natural talent and precise driving style that Lwi has to be a serious contender in the championship at Pro-Am level. It will not be easy again with a field of very experienced and talented drivers with high horsepower cars but he has proven that he can hold his own in Ireland with the current relatively moderate powered M3 engined BMW.
2019 is turning out to be a bit of a rush, we couldn't have predicted that Lwi would have been competing in two of the biggest national championships at the same time, but we are all up for a challenge and Lwi's machine like driving skills are being honed every time he gets into the new car.
BDC here we come!
We are looking for selected companies (or individuals) who would wish to get involved with our quest to dominate two championships in UK and Ireland with a young driver. A golden opportunity to be part of the story from the start.
Please drop us a line at support@lwiedwards.com