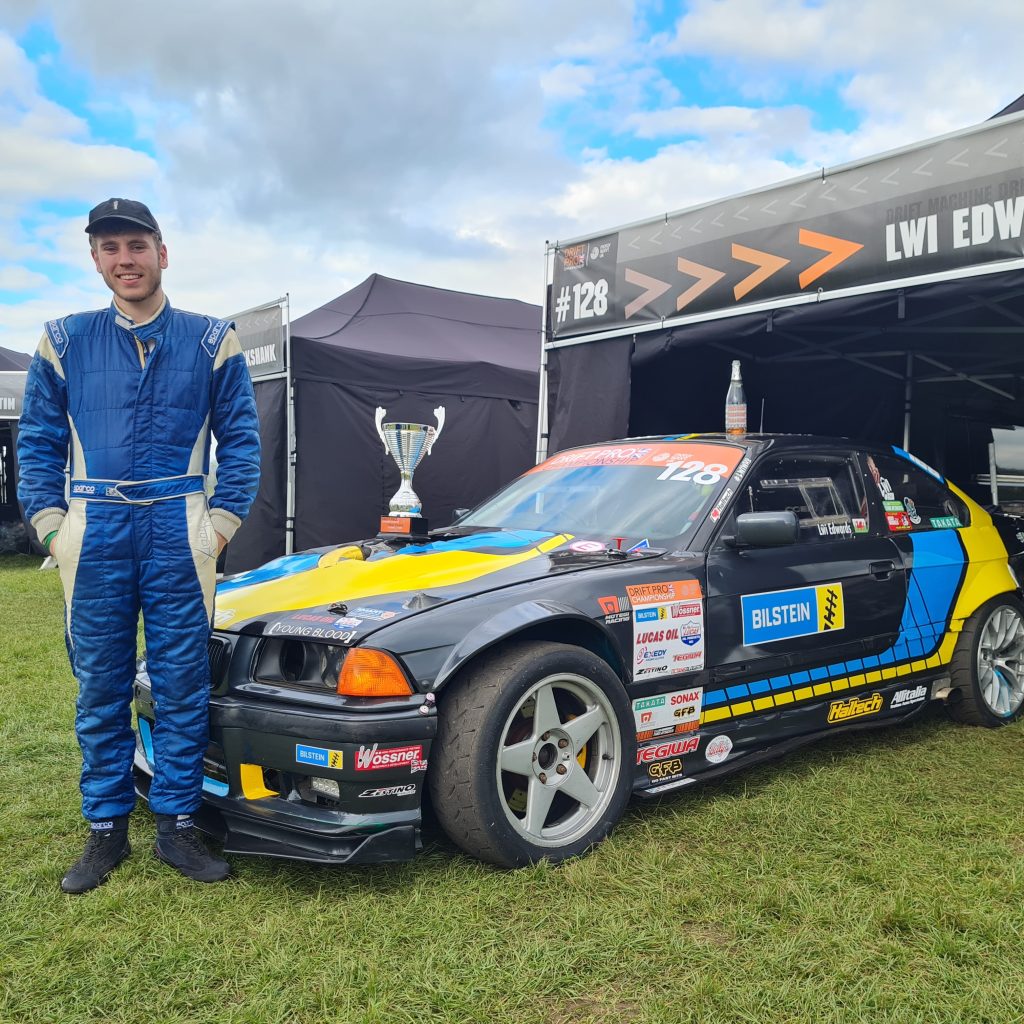 Round 1 and 2 of the Drift Pro Championship was held at the incredible mountain section of the Cadwell Park circuit.
Round 1 wasn't going to plan, a mixed bag of weather and some conflicting opinions on the judging saw Lwi qualify a lowly 7th place and finished the day getting knocked out in the top 8.
Day 2 and Round 2,
Things improved for everyone. People settled in and results became more consistent.
Lwi qualified a respectable 2nd place battled through the field to take the top spot with a close battle in the final against Martin Richards
The first win of the 2023 season and the first podium carrying the Bilstein name, our main sponsor for 2023.
We thank all our partners who help make this happen, check out our partners page and support those who support us.